Skipfour: UI/UX Design Company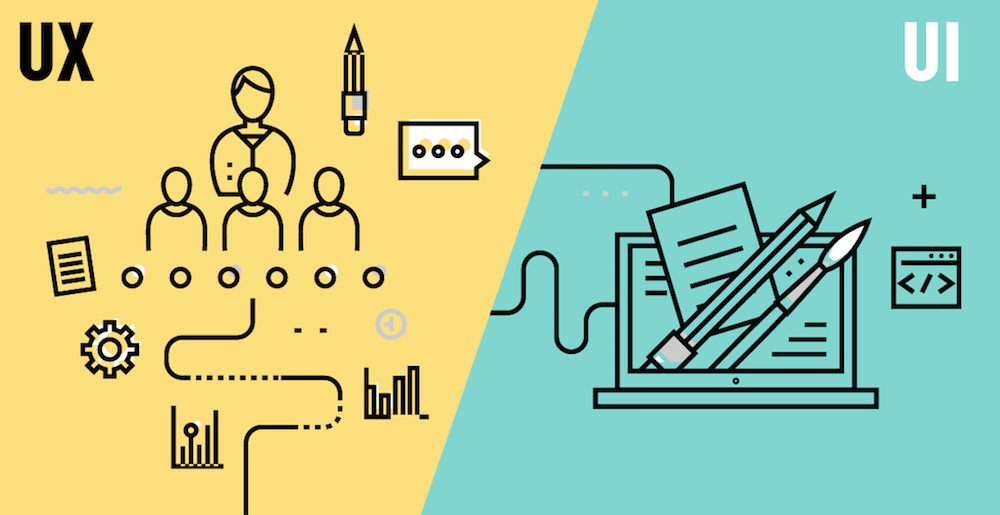 User-centric, conversion focused.
The best way to resonate with viewers and ensure on-site engagement is through a stand-out user experience (UX) complimented with a strong user interface (UI). UX and UI must go hand-in-hand to maximize user interactions.
UX design is more technical and analytical. It involves a lot of research to analyze and optimize the customer's experience. There's a lot of psychology and sociology in UX, understanding the precise business personas to craft a targeted experience. On the flip side, UI is more along the lines of the graphic design. It's how a site looks and feels, in addition to how it operates. It translates a brand's strengths and voice onto the screen. UX and UI complement each other, working in tandem to create an exemplary product.
Together, UI and UX create a good user experience that takes the user on a predefined journey, known as a user flow. We make sure that journey is one that directly supports your business goals while fulfilling the user's needs and interests. An integrated digital experience is necessary to connect brands to the people who matter the most.
Despite its obvious value proposition, what keeps customers from falling in love with your business? It might be an outdated user experience (UX). Designs just 3 years old can be out dated and can be so painful, customers will go elsewhere in search of a better experience. Still, many companies fail to invest in UX design. Why is it so hard to get user-centric?
It's common for decision-makers to assume research will take too long and cost too much without offering clear answers. But research tools and techniques have evolved along with technology. It's easier than ever to hone in on what your customers want, to develop rapid prototypes, and to find out what the customers think of each design idea.
Do your decision-makers view design as "bells and whistles only"? A recent study found companies with highly rated user experiences achieved "a 211% return over the S&P 500." Failing to value UX design services means losing out to competitors with more intuitive solutions, websites and apps.
Many service-based businesses are wary of change. We get it. Your processes are complex, competition is fierce, and there's always a fire to put out. The key is to choose a UX design company that does not miss a beat, works at your pace in parallel and has a proven track record in serving companies like yours with success.
Many organizations want to grow, but are afraid of alienating existing users. The key is to ask users first, and listen carefully to what they have to say. When you're solving problems that slow them down, you can be confident about delighting existing users and attracting new ones.
Still not sold on how important UI/UX can be? Book a 30 minute consultation with us and let us walk you through the process. We are confident that with a decade with of experience in UI/UX design we will find a solution that works for you. Skipfour's past projects and the product lineup speaks for itself. Please visit our games (www.skipfour.com/games) and products (www.skipfour.com/products) pages to see a robust UI/UX in action.