We offer a wide variety of solutions to the customers, this is a small sample but a good mix of our past partnerships with our valued customers. With 1500+ customers served, chances are we are familiar with the solution you want built.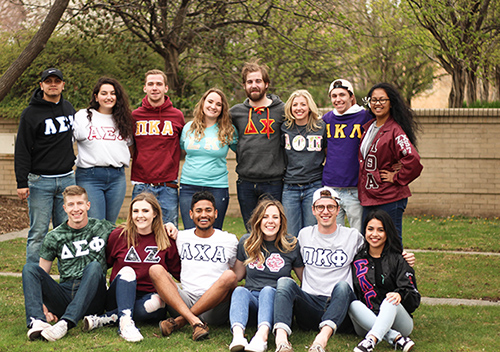 Problem Statement: One of the largest fraternities in San Francisco, California was struggling to keep up with their members, the finances, email campaigns and event organization among other things. They had over 400,000 active members and their attempts at building websites, excel sheets and other methods failed before they approached Skipfour. Not only their website was losing members because of its performance and other issues, the fraternity was losing money as they were not able to keep track of finances effectively.
Solution: Skipfour and the fraternity worked together for the first 3 weeks in the discovery phase to understand the scale of the problem and also to identify success metrics such as month over month churn, revenue, active membership, new memberships per month, invoicing process etc.
At the end of week 3, we agreed that the website had to be rebuilt, member data, organizational and financial data had to be transported over to the new database, and also new merchant accounts built. We also agreed that the project was time-sensitive because of baffling 13% month-over-month churn rate, Skipfour allocated best people and added on additional workforce, we redesigned the system, developed, tested and deployed in another 5 weeks. We built analytics, best in class cloud backend, custom financial and event organization systems. We also tailor made the marketing module that fit their unique needs. Once the system was live, Skipfour assisted the fraternity in building an email campaign to invite the lost members for another look and asking existing members to take a fresh look.
Their first quarterly review after the redesign, revealed that their churn rate had dropped to less than 1%. Their revenue jumped up in double digits as they were able to invoice automatically and were able to receive payments online.
This customer was a repeat customer many times over and was also responsible for solid referrals that turned into dozen of closed sales in the following years.
Furniture Store Augmented Reality Solution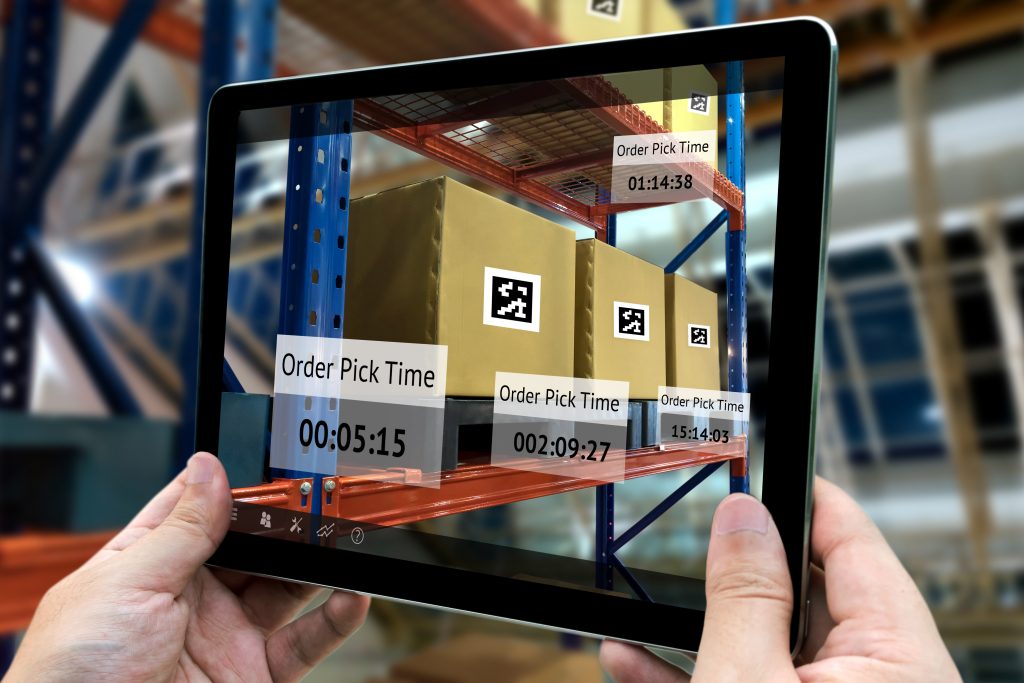 Problem Statement: One of the leading furniture store chains in South America had problem scaling as the competitors embraced augmented reality for sales. The competition enabled the customers to virtually try out the furniture items in their spaces and buy right from the app without having to visit a showroom. The customer also wanted to automate the inventory management across South America to better stock and deliver to the local warehouses. The solution included migrating the existing data from the existing system to the new one.
Solution: Skipfour partnered with the customer's product team to co-create a product roadmap and hit the short-term and longer term milestones. We worked on the project in four parallel streams 1. Data Migration 2. Catalog Digitization 3. AR Solution 4. AWS based Inventory Management. With scrum of scrum meetings every other week, the four work streams collaborated to ensure that all four pieces integrated well on a biweekly basis.
Data migration utility was built to keep up with changing data on daily basis in order to ensure that the loads were incremental until the new solution was in place and the old system was completely decommissioned.
The process of catalog digitization so it can be used in the AR app and on the websites was the most labor intensive and involved the largest team of graphics artists, software engineers and tool experts to ensure a true representation of each catalog item was achieved, so it not only offered sharp visual for the item in virtual space but also correctly depicted scale in any given space.
AR Solution brought it all together that allowed the end consumers to view the catalog and interact with the items in their space such as bedrooms, living rooms and others. It also includes an e-commerce module to allow users to make a purchase right from the app. The AR solution was later expanded to include an admin module that allowed barcoded items to be scanned right in the warehouses for increased effectiveness in inventory management.
The AWS based inventory management solution enabled effective management across several South American countries. The aging legacy system that had numerous issues, latency being one of them was decommissioned in phases to ensure a seamless transition.
Outcome: The store chain has been successfully running the system for over a year. They reported 11% jump in their sales in the first quarter the solution was launched and over 23% reduction in inventory management costs.
Healthcare Disruptive Solution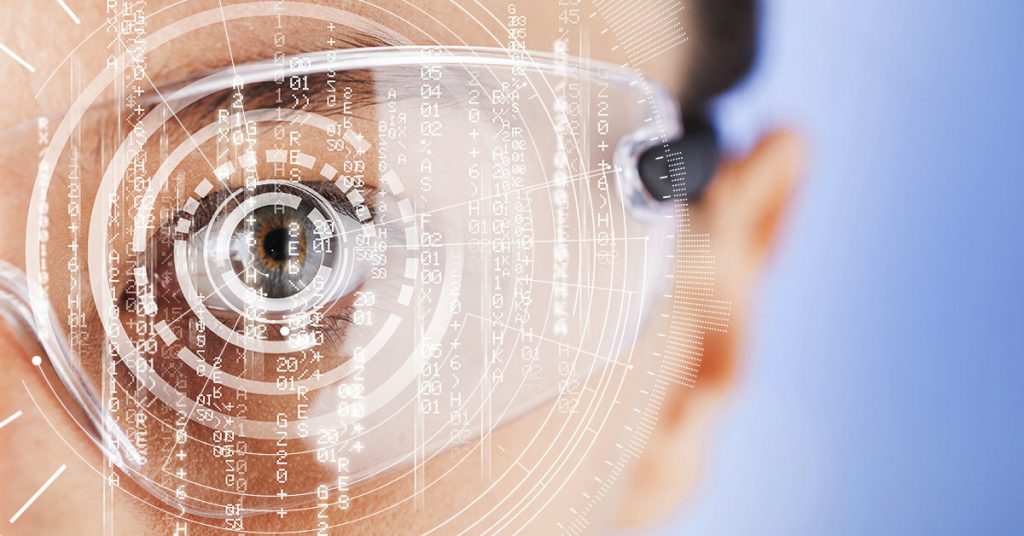 Problem Statement: One of the top educational institutes in Southern California approached Skipfour with a set of algorithms they had developed for correcting vision impairment due to an eye condition that affects millions of Americans. Their idea was to turn the algorithms into a mobile app, and when the app was running, the customers could wear the phone with accessories such as Google Cardboard and be able to see. The live video the patients saw on the mobile screen was visually corrected for the specific impairment.
Solution: Skipfour worked in close collaboration with the institute. We initially developed a prototype and fine-tuned it by testing on select patients, until we were ready for the first market-ready solution. The institute hosted many focus groups to further fine-tune the algorithms, which resulted us going back and adjusting the app many times over.
Realizing the impact to many millions of Americans with the condition, Skipfour decided to enter into a longer-term partnership with the institute on cost basis so we can be a part of this great endeavor that touches so many lives.
Participating in product testing, witnessing first hand when someone with vision impairment, putting on this product and being able to see for the first time in decades; being able to see the faces of the loved ones, trees, buildings and flowers and crying tears of joy, has made us proud to be a part of this. It reminds us why we do this on daily basis.
This case study is not complete without the mention of our team's rock solid resolve to make this product successful. We used agile development methodology with unprecedented, two demos a week to ensure our customer was in lockstep with us. We worked round the clock, here in the US and then handing off to offshore to make sure the ball keeps rolling, we only stopped when the customer felt that the product was ready.
In their words, "Skipfour has not only been the technology partner but the human consort this product needed to go to the market."
SaaS product for Martial Arts Schools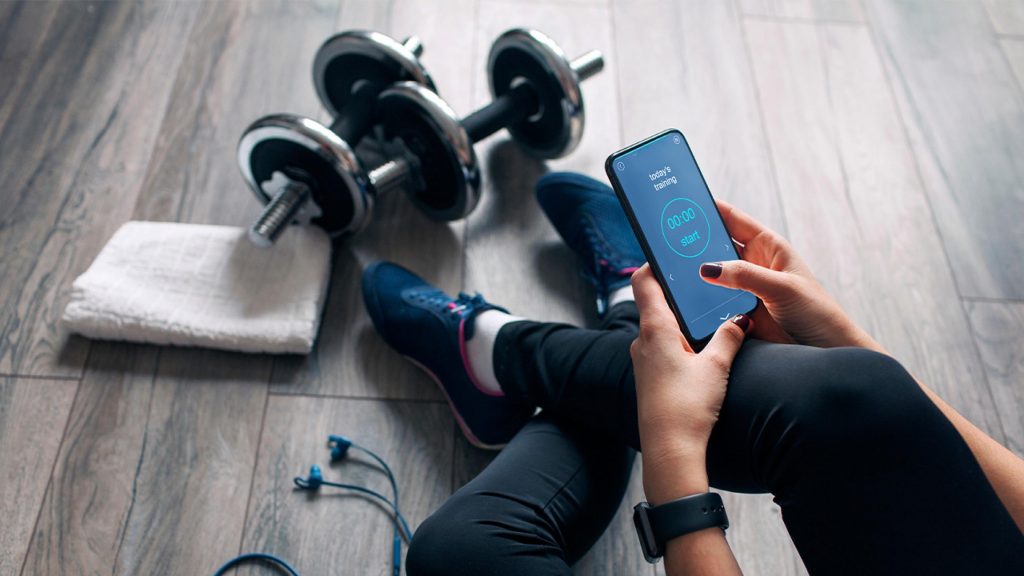 Problem: The customer approached Skipfour to build a product that automated operations, sales and marketing for martial arts schools. The product had to support prebuilt templates that allows customers to quickly setup shop. It also required us to integrate with existing CRM's like MindBody.
Solution: Skipfour worked directly with the customer to leverage the wireframes, and build a subscription based product that now serves many martial arts schools across the country.
Outcome: The product has evolved over the years to provide a robust solution to the martial arts and fitness businesses across the country. It partners with ATA and provides ATA specific content to the customers . The customers are already reporting better business operations as a result.
Mobile Games: Build, Launch and Growth

Problem: Skipfour has helped build mobile games for many customers. One of the customers has been Skipfour itself. Our product wing wanted to turn a few great games ideas into reality. We wanted to introduce multiple flavors on iOS, Android and TVOS. We also wanted our customers to be able to compete against each other in some of the versions of the games.
Solution: We started by building wireframes and requirements. We created a base flavor for each game and then branched them off into other versions that included specific features.
Outcome: We have launched five different games in the mobile app stores for iOS, Android and TVOS. The games have over 4 start ratings across the board and have hosted over 25,000 tournaments within first 8 weeks. We continue to improve and evolve the games for better player engagement.
Regional Listings & Reviews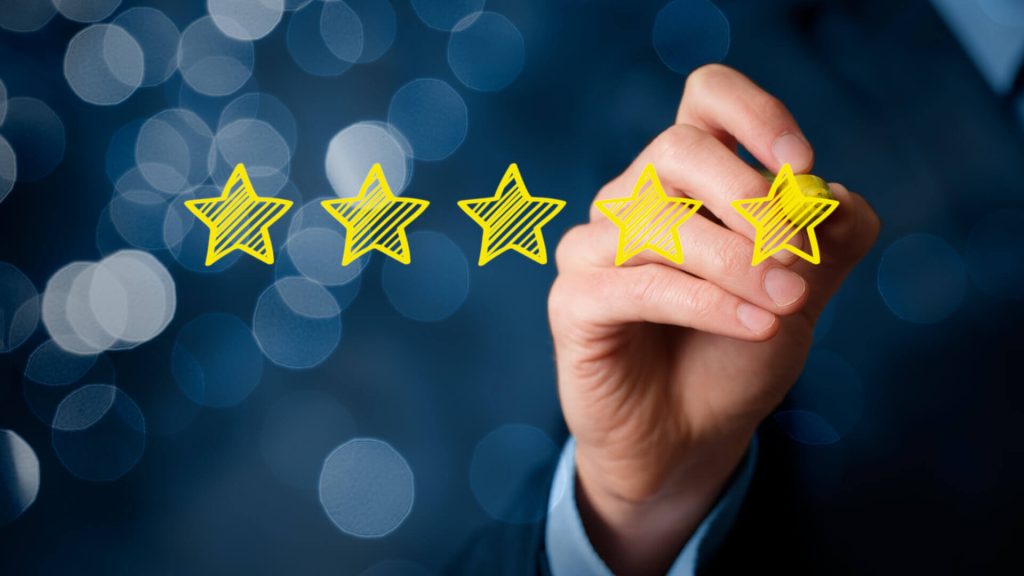 Problem: Skipfour serves customers around the globe. A Pakistani business desired to create a Yelp like website to serve local communities. We invested and cofounded a product to do just that. The website allows customers to review places they visit including restaurants, doctors, hotels, tourist resorts and so on. It also allows businesses to register and promote their businesses across the country by listing and promoting on the website.
Solution: Skipfour product and design teams worked hand in hand to develop a solution within a short amount of time to provide a Yelp like experience on a regional level. The website has been live for over a year, enabling local customers and businesses to create a healthier relationship.
Outcome: The website attracts thousands of customers a day, has over 15,000 businesses already registered. We receive countless emails of appreciation as to how it has given a voice to the consumers in Pakistan and has also helped businesses grow their sales by listing on the website.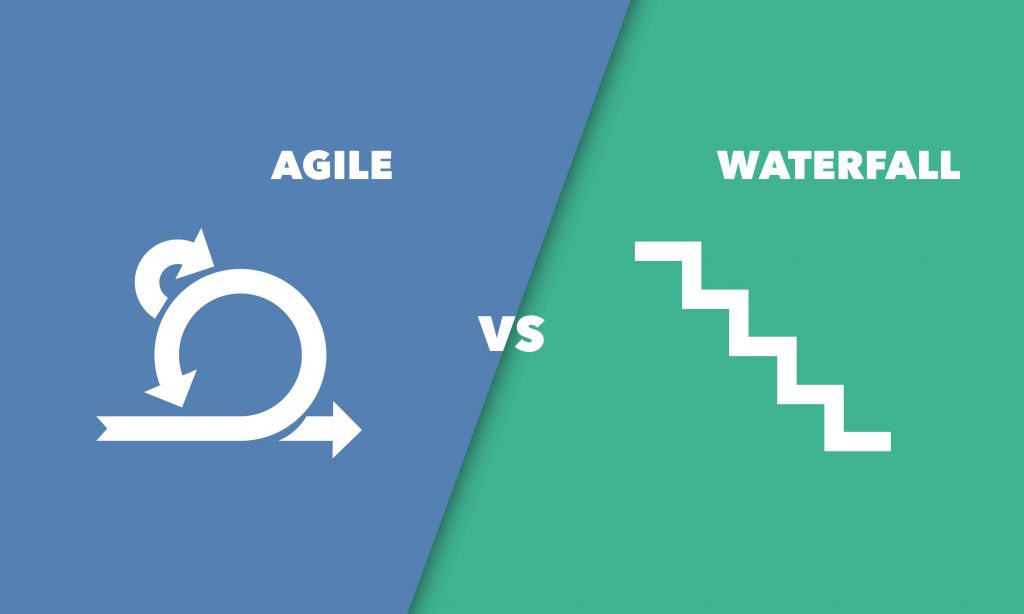 Problem: As part of our service portfolio, Skipfour also offers consulting services to businesses. Over the years businesses including Fortune 100 companies have benefited from consultation from our seasoned team. The problems we have been able to address have a broad range, to name a new we have helped companies move from Agile to Waterfall development methodology, we have helped them build engineering teams, build brand new processes, improve customer care, integrate with 3rd party technologies, find the right outsourcing partners among others.
Solution: Our expert team members both here in the US and offshore have provided consultation services to large Fortune 100 companies including HP, Nielsen, Symantec and others. Our team works closely together with the customer to 1. understand the problem we need to solve 2. understand the larger picture 3. carve out a self-sustaining plan that solves the problem.
Outcome: The companies we have worked with have glowing reviews for the services we have provided, which speak for themselves. We have been able to not only help address the problem we were hired to solve, but we also created solutions that are self-sustaining and continue to work long after Skipfour had completed delivery.
Managed Resource Services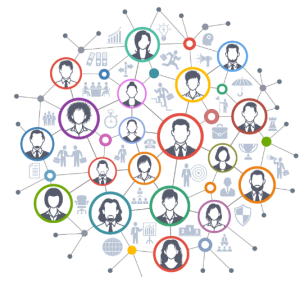 Problem: Many of our customers approach us to help augment their teams for critical deliveries. These have included Skipfour providing a complete scrum team for an on-going project, other times it has been a team of developers with specific expertise and sometimes QA, Project Management, IT Support experts at competitive rates. The need to augment existing teams can arise for many reasons including being behind on deadlines, not being able to staff for a particular technology, parallel development, additional support needs to name a few.
Solution: We provide high quality, seasoned teams to businesses that have historically helped with short and long term projects.
Outcome: Better productivity, access to seasoned resources at fraction of the cost compared to full time, staffing adhoc for SDLC needs without having the need to staff full-time employees.
Global Entertainment Recruiting Hub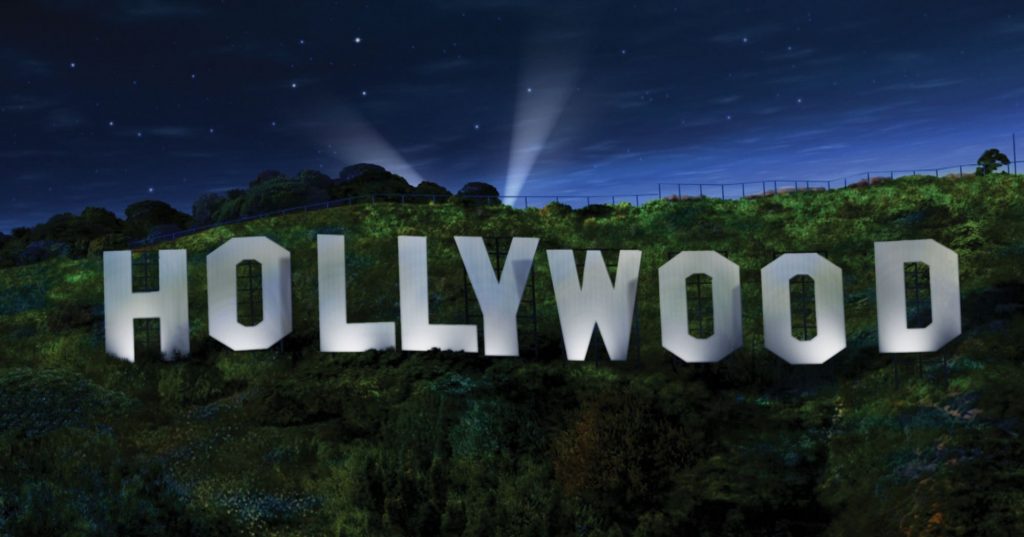 Problem: If you know anyone who has tried to make it to Hollywood or any other film industry, you know that it is not an easy process to catch the first break. Many talented individuals either do not have connections inside the industry or never make it because of infinite scams along the way. There needs to be a better way to catch the first break and be able to get in touch with the casting directors easily.
Solution: Skipfour has solved this problem by introducing a product called CrossingHub.com that is essentially a marketplace for entertainment industry. It helps the talent, production crew and service providers to connect directly with the casting directors, producers. It also allows them to apply directly to the entertainment projects that the producers, directors and project managers are able to post on CrossingHub.
Outcome: CrossingHub has attracted talent from across the globe. It enables entertainment companies to find and hire local talent when shooting at a non-local location. Skipfour is working on forging strategic partnerships with small-medium production companies to help bring this to more countries across the globe.