Augmented Reality App Development Company
in San Diego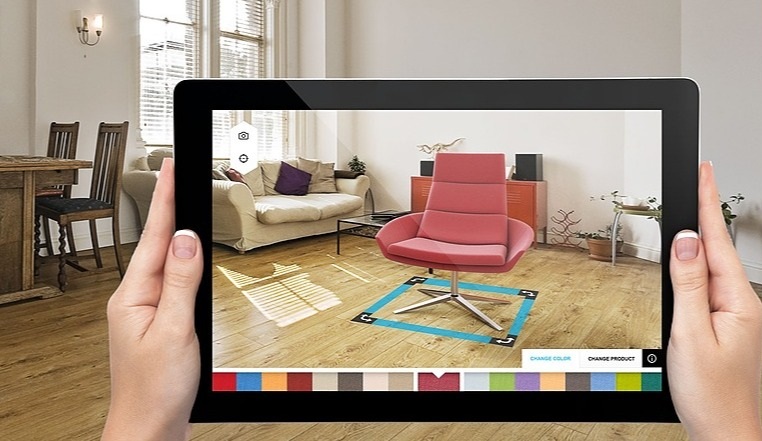 Skipfour is one of the fastest growing Augmented Reality development company in San Diego.
The solutions we have built and working on include retail AR experiences, Virtual furniture store, Healthcare apps, games and more. Visit our case studies to know more.
Augmented reality is often presented as a kind of futuristic technology, but a form of it has been around for years. For example, the heads-up displays in many fighter aircraft as far back as the 1990s would show information about the attitude, direction and speed of the plane, and only a few years later they could show which objects in the field of view were targets.
One of the most popular ways AR has infiltrated everyday life is through mobile games. In 2016, the AR game "Pokémon Go" became a sensation worldwide, with over 100 million estimated users at its peak, according to CNET. It ended up making more than $2 billion and counting, according to Forbes. The game allowed users to see Pokémon characters bouncing around in their own town. The goal was to capture these pocket monsters, then use them to battle others, locally, in AR gyms.
In 2018, "Harry Potter: Hogwarts Mystery" became the mobile AR gaming sensation. The game lets users see the Hogwarts world around them while having the ability to cast spells, use potions and to learn from Hogwarts teachers. As of this writing, the game had around 10 million downloads in the Google Play store.
In the past decade, various labs and companies have built devices that give us augmented reality. The most recent wave of AR apps are mobile focused. There are thousands of AR apps now available on the app stores and growing. Most businesses regardless of the industry including Healthcare, retail, aviation, wellness, gaming and so many others are working to build AR solutions that serve their customers better. Imagine going to a store and trying on clothes on a screen without actually putting them on.
Skipfour has been building AR apps for years and worked with customers from various industries. We have an expert and seasoned augmented reality development team in San Diego that can take your raw idea, flesh it out then turn it into a complete solution for your customers.
If you would rather work with a self-managed team, Skipfour supports that model too. You can "rent out" a fully agile team to help you build out the solution in your supervision. Depending on your needs, the dedicated team can include San Diego augmented reality developers, QA and a project manager to ensure you can deliver with quality.